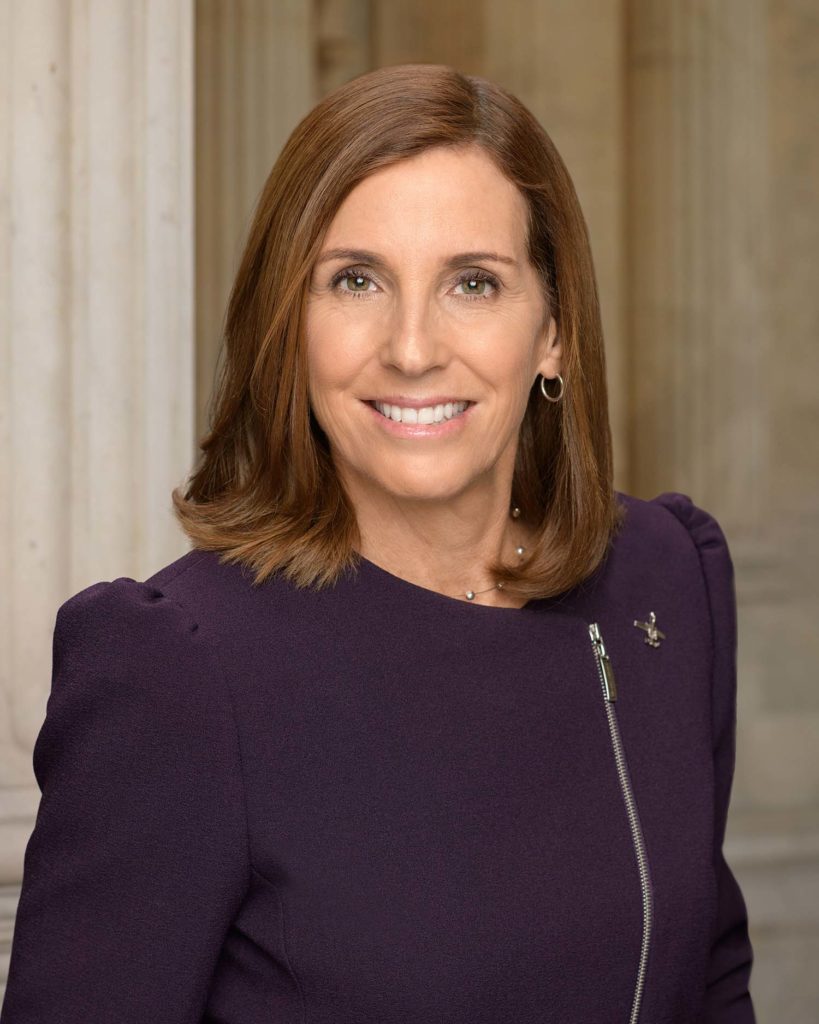 VetFran Interview with Senator Martha McSally
About Senator McSally
Senator Martha McSally proudly represents the people of Arizona in the United States Senate. She previously represented Arizona's second congressional district for four years in the United States House of Representatives. Prior to serving in Congress, Senator McSally served 26 years in the U.S. Air Force, retiring in 2010 as a full Colonel. She is the first female fighter pilot to fly in combat and first to command a fighter squadron in combat in United States history. Senator McSally deployed 6 times to the Middle East and Afghanistan and flew 325 combat hours in the A-10 Warthog, earning the Bronze Star and 6 Air Medals.

VetFran: As a military veteran who has transitioned to civilian life, do you think that owning one's own small business can help to ease the transition to civilian life from military service?
Sen. McSally: Absolutely. Retiring or separating from the military can be challenging. Finding new purpose in a career, job, or service can sometimes be even harder. The skills and attributes that enabled us vets to be successful in the military are similar skills required to be a small business owner—leadership, vision, hard work, integrity, perseverance, innovation, adaptability, and teamwork to name a few! Veterans are well-suited to thrive as small business owners and this path can make the transition out of service one that is not daunting, but exciting.
VetFran: Opening a small business is often a learning experience with a large amount of risk involved. As a veteran yourself, what qualities make veterans suited for the challenges of opening and owning their own small business? And what advice do you have for veterans looking to open a small business?
Sen. McSally: Veterans are as loyal and persistent as they come, which makes them great employees as well as amazing entrepreneurs small business owners. We already had to take significant risks to serve including risking our own lives for our country. We also take other calculated risks when we move to a new base or position, take on a new mission, or conduct complex training. We are not reckless, but we are certainly not risk averse and learn to calculate, manage, and mitigate risks every day. Those same traits can be used when opening up your own business as you learn new risks and skills to be successful. Intrinsically, we also have the drive, the can-do spirit, and the all-important 'team player' mentality which goes a long way in a small business. My advice would be to look at this like a new assignment or mission! Don't let fear stop you, be open to learning from other successful business owners, grow from mistakes, and believe that you have all the attributes to be successful.
VetFran: As a veteran and a policymaker, I'm sure you have seen firsthand the lacking support and legislation to support veterans' mental health needs following military service. What efforts and/or legislation do you think Congress should enact to provide America's military veterans with the resources and services they need?
Sen. McSally: I have seen far too many of veterans return home from war only to fall victim to the invisible battlefield of mental health struggles and tragedies. On average, 20 veterans commit suicide every day. That's 20 heroes—20 mothers or fathers, 20 sons or daughters. Tragically, veterans are 4 times more likely to commit suicide in my home state of Arizona. As a nation, we owe our heroes the mental health support and treatment they need to heal and find hope upon returning from war.
I'm proud to see Arizona leading the way with a collaborative prevention program called the "Be Connected" program. "Be Connected" links Arizona's veteran community with services at the local, state, and federal level for homelessness and mental health. It also seeks to train community leaders like health care workers and law enforcement officers on how and where to direct vets to organizations that can address their needs. This is an integrated model that could show real improvement with additional federal investment, which is why I co-sponsored the Improve Well-Being for Veterans Act to provide grants to eligible state and local organizations to provide and coordinate the provision of suicide prevention services for veterans. I am also a co-sponsor of the Support for Suicide Prevention Coordinators Act, which would direct an overview of the responsibilities, workload and vacancy rates of suicide prevention coordinators within the Department of Veterans Affairs. It would make sure we're prioritizing filling those roles so that veterans seeking help through the VA will not face unnecessary delays and will be helped by the best professionals in their field. I am always looking for commonsense ways for Congress to support the heroes who courageously defended our freedom.
VetFran: Thanks to a nation-wide effort and many public-private partnerships, the veterans' unemployment rate has actually fallen below the general unemployment rate. How do you think Congress can continue to encourage and promote veteran employment?
Sen. McSally: I've been proud to work and lend my support to several groups making huge strides in this area, like Hiring Our Heroes, which connects veterans, transitioning service members, and military spouses with meaningful employment. Hiring Our Heroes has been active in Arizona with the Greater Phoenix Chamber of Commerce and other organization to sponsor hiring fairs for veterans and connect them with local opportunities. Many private companies are recognizing the value veterans bring, and in Congress I'm working to support, incentivize, and streamline the hiring of veterans and their spouses into industries where they already have the necessary skillset. For example, S. 1148 would help veterans get hired as air traffic control specialists by recognizing the skills they already have and avoiding duplicative and costly training.