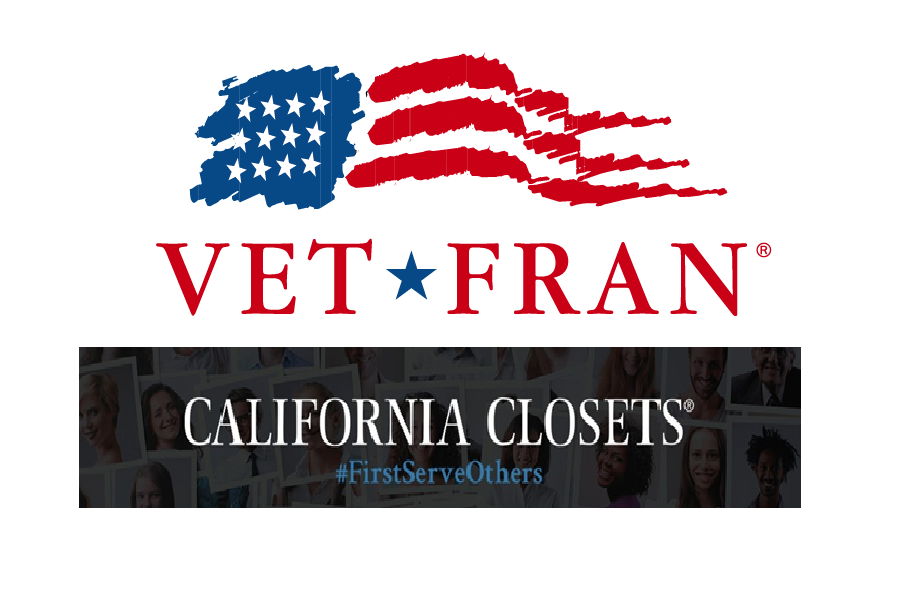 VetFran Franchisee Raises Over $400 for Fisher House Foundation
Giving back is more than a phrase or an act, it is a dedication. Former VetFran Committee Chairman Joe Lindenmayer, Owner of California Closets Gulf Coast, and his team exemplified that this National Veterans and Military Families Month.
To honor local veterans and their contributions, Mr. Lindenmayer's Golf Coast team pledged to donate $25 to Fisher House for every consultation booked from November 11-16, 2019. They have raised $450 to date, with a matching pledge from another source. To show support for the cause, the team also wore camouflaged CC branded shirts, shown here.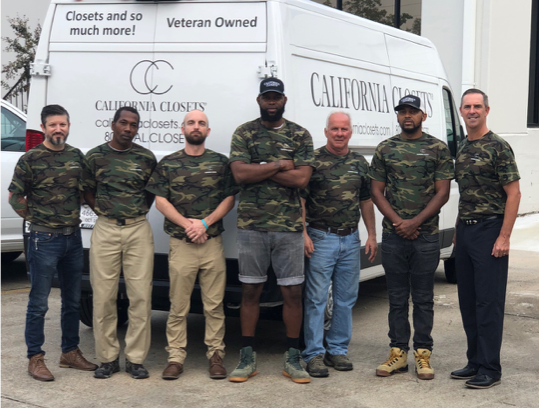 A "home away from home" for military, veterans and veterans' families while loved ones are receiving treatment, Fisher Houses offer supportive housing at no cost and are located at major military and VA medical centers nationwide. Fisher Houses typically have 16 suites with private bedrooms and baths. Families share a common kitchen, laundry facilities, a warm dining room, and an inviting living room. Mr. Lindenmayer and his team graciously donated the custom closets and storage spaces for the new Fisher House being built in Louisiana. As if they hadn't exceeded expectations, the team also selected Fisher House as one of two organizations to which they will dedicate 250+ volunteer hours in 2020.
Always welcoming military customers with a free cup of coffee, California Closets Gulf Coast will continue to extend an additional 5% discount (including on top of promotions) to active duty, reserve, retired and honorably discharged veterans for every job.
In reference to the New owner Joe Lindenmayer said, "Being a Marine and veteran of Desert Storm, along with being 1 of 5 brothers who served in our family and having a GM, Jed, who is also an army veteran, inspires me and my team to give back and honor those who have served. Supporting the Fisher House with financial contributions, along with in-kind support as they build their first facility in Louisiana, is special for us. Our families and our California Closets team are equally supportive and are important to all of us to say thank you to the many men and women who have done so much!"
Thank you to Mr. Lindenmayer, and the entire California Closets Gulf Coast team! Your commitment reflects the ongoing work to bring your mission to life, as well as VetFran's mission to life, in local communities.
If you would like to donate to Fisher House, please click here. Originally drafted by California Closets Media team.