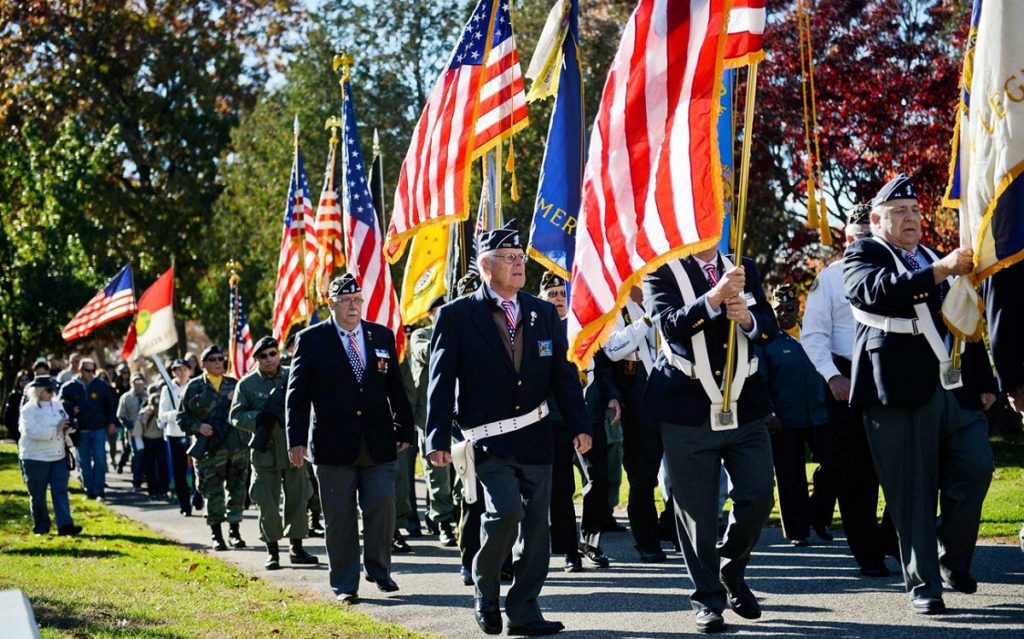 Recognizing PTSD Awareness Month
WASHINGTON, DC, June 12, 2019 – June is PTSD Awareness Month and VetFran at the IFA Foundation encourages their members to learn more about recognizing and treating Post Traumatic Stress Disorder.
For VetFran, PTSD awareness month brings light to an especially important issue. According to the U.S. Department of Veteran Affairs, 7-8% of U.S. citizens will develop PTSD in their lifetime. And for veterans, this crisis is even more severe. As many as 18% of U.S. veterans of the Iraq war have PTSD, with as many 225,000 veterans of Iraq and Afghanistan suffering from the condition. Overall, veterans are two to three times more likely to develop PTSD than non-veteran U.S. adults.
"It's important that we work together to reduce the stigma associated with PTSD so as to help encourage more employers to hire these veterans and help them transition" said VetFran Director, Radim Dragomaca.
VetFran Committee member and veteran, Sean Falk, echoed Dragomaca's sentiment. "Many men and women transition out of the armed forces and then feel they've lost their purpose" said Falk. "For individuals with PTSD especially, this can lead to absolutely crippling depression. Franchising isn't a cure or treatment for PTSD by any measure, but it certainly can be a catalyst to giving individuals back their purpose in life".
Will Tate is a veteran franchisee and a Head Trainer at the Adaptive Training Foundation, a rehabilitation center for recently transitioned-out veterans in Dallas, Texas. Tate agreed with Falk that franchising can give veterans a new mission. But he also emphasized that besides renewing an individual's sense of purpose, franchising also opens a new community up to recently transitioned out veterans.
"In the military, you are with the same group of people all day everyday" said Tate. "For me, and for so many other veterans, when you leave the service, it's a complete culture shock. You go from being part of this mission focused community to being alone."
Falk and Tate both agreed that this lack of community can result in deep depression, that when coupled PTSD can be deadly.
Fundamentally though, both Tate and Falk agreed that franchising can be a life changing experience, one that can bring a mission, purpose, and a community to veterans and non-veterans alike. "Opening a franchise is joining a new community. There's a real comradery to it, that you can't find elsewhere" said Tate.
VetFran encourages its members to take the month of June to honor those who served by starting conversations about how we take care of those who have fought for our country — especially when it comes to veteran's mental health.
Founded in 1983 as a 501(c)3 non-profit organization, the IFA Foundation has been at the forefront of serving the franchising community and supporting the mission of the International Franchise Association. The VetFran initiative specifically helps to facilitate the transition of veterans into franchising.
Press Contact
Zach Stahl
IFA Foundation | VetFran
zstahl@franchise.org
(202) 662 0784