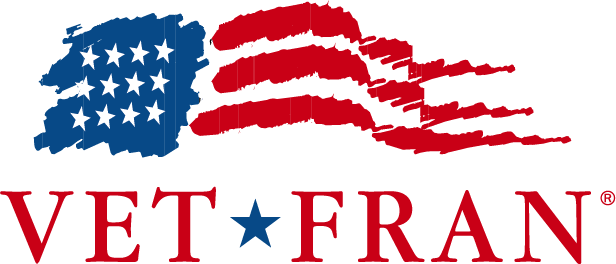 By Gordon B. Logan
This article was originally published in the June 2018 issue of Franchising World. You can read it and other Franchising World articles here.
The franchise community has made a commitment to U.S. veterans by providing business opportunities and support in pursuing those opportunities. Franchisors work together to reduce veteran unemployment and offer franchise investment incentives, while the International Franchise Association works to provide education and tools to help U.S. service members chart their civilian futures. These important efforts are paying off. More than 6,000 veterans or their spouses have become franchise business owners since 2011, bringing the total number of independent, veteran-owned franchises to more than 66,000. In total, more than 238,000 veterans and their spouses have found jobs in franchising during the past five years.
But there's still more we can do as an industry. I hope you'll work within your own franchise to find ways to assist those who have served to protect us.
Where to start
If your franchise has not established an outreach program to attract veterans as franchisees, a simple way to start is by joining VetFran. Membership is free and beneficial to both the franchise and to veterans seeking a business opportunity. Your franchise becomes a part of a valuable network that affords an audience of potential franchisees and assists veterans seeking business opportunities by offering training, financial assistance and franchise business industry support. Since its formation in 1991, some 630 companies have participated and more than 2,200 military veterans have taken advantage of the program.
Streamlining entry for transitioning service members is a great first step. Perhaps your business is large enough to dedicate a team member to recruiting veterans, but if not, research the many partners already established to help with this. Here are a few of the resources that can help incorporate veterans into your business: the Rosie Network, the Small Business Administration's Veterans Business Outreach Program and Patriot Express Pilot Loan Initiative, Veterans for Foreign Wars' VFW Transition and Employment Program, and the American Legion's Career Center.
In addition to paving a path for veterans to become franchise owners, consider hiring veterans for roles within the franchise. The skills learned in the military – leadership, teamwork, reliability, accountability – translate directly to franchise ownership as well as successful, hard-working employees.
"Franchising is a business model that works especially well for veterans."
Looking within
From my service on the VetFran Committee and one term as Chair, I've learned the critical importance of truly engaging with the veteran community. Stretch your team in this area and find ways to engage veterans in your system – consider mentoring veterans, not only offering franchise entry discounts but other incentives as well. You'll find they're often the most prepared and successful members of your team. Locally and nationally, our service members appreciate business and career opportunities as well as one-on-one interaction.
Ongoing philanthropy
Franchises are among the first to step up on Veterans Day with special offers to honor veterans and their families. At Sport Clips Haircuts, we call Veterans Day the "Biggest Haircut Day of the Year," when $1 per haircare service is donated to our month-long VFW Help A Hero Scholarships for Veterans program, as well as complimentary services to veterans and active duty military. That's more than $100,000 raised across the network in one day, contributing to our total raised in 2017 of $1.25 million. But the need for veteran support goes far beyond November 11.
Saying thank you
Look at some of the unique ways your franchise can say "thank you" to our military. From sponsoring local and national veterans' support initiatives such as the VFW, USO or the Gratitude Initiative (GI Kids) to volunteering as a franchising mentor through IFA, there are limitless opportunities to make a positive difference. And, volunteering can be a win for franchises and veterans. Surveys indicate creating a culture of volunteerism in a workplace may boost morale, workplace atmosphere and brand perception. Millennials particularly seem attracted to companies that give back to their communities, including veteran support causes.
In Sport Clips Haircuts' home market of Austin, team members have turned out in numbers to cheer on Ageless Aviation Dreams flights in a WWII trainer Stearman biplane for veterans in assisted living homes; applaud senior veterans and guardians on Honor Flights to Washington, D.C.; and help daughters of service members – active duty and Reserve/National Guard – get ready for prom through the USO Operation That's My Dress program. I have a deep personal connection to veterans' causes, having served in the U.S. Air Force. It is extremely rewarding to see our Sport Clips team members give their time to say, "thank you." Everyone comes out a winner from these events.
"The skills learned in the military – leadership, teamwork, reliability, accountability – translate directly to … successful, hard-working employees.
Veterans and franchising
Franchising is a business model that works especially well for veterans. It is a common characteristic among those who have served in the military to be driven to better themselves and their communities. Veterans have been trained to follow systems, and execution is everything in franchising, or any business. Veterans know what it means to set and achieve goals when failure is not an option. Veterans often succeed as entrepreneurs because they invest in their own destiny with confidence in their ability to succeed. Franchises offer proven business models with tested systems in place, real estate or a mobile strategy, marketing programs and support systems that can make franchising the "go to" for financial independence and personal freedom. Introducing more veterans to franchising is just one part of the equation. The second part is finding ways to serve our military and veteran communities through engagement and selective philanthropy; there are thousands of veterans' charities, and some are much more cost efficient and effective than others. Together, they equal a stronger future for our service members, and the franchise community as a whole.
Gordon B. Logan is the founder and CEO of Sport Clips Haircuts, and a member of the IFA VetFran Committee. Visit franchisefoundation.org for additional information and find out more about franchise opportunities at Sport Clips by visiting franchise.org/sport-clips-inc-franchise.