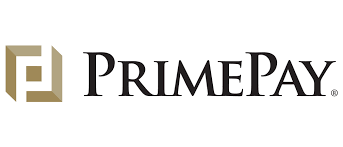 PrimePay Becomes a Gold Sponsor of VetFran
WASHINGTON, Feb. 12 — The International Franchise Association's Foundation (IFA) today announced that PrimePay will become a Gold Sponsor of IFA's VetFran. PrimePay is a VetFran supplier member and their increased support to the Gold Tier represents an additional investment of $10,000.
"I was thrilled to hear that one of our amazing sponsors decided to invest their support in the VetFran program, helping us reach veterans around the country. PrimePay's decision to increase its funding speaks to the success and growth of VetFran, and the ever-broadening coalition of companies that share our mission," said Jeff Bevis, CFE, Chair of VetFran Committee.
PrimePay is a leading provider of payroll, tax, and HR solutions serving small businesses nationwide. Dedicated to supporting military veteran business owners, PrimePay launched their Veterans in Business (VIB) initiative to support and give back to the community. Through philanthropic activities, education, and a special product offering, the program is aimed to help veterans succeed at their highest potential.
"Becoming a Gold Sponsor for VetFran was an easy decision," explained PrimePay CEO Bill Pellicano. "Our vision directly aligns with the VetFran's mission to be a leading resource for veterans and their families in the franchising industry. We're thrilled to become more involved and are excited for the opportunity to connect with more veteran business owners to help them succeed."
Monty Heath, PrimePay's Director of Veterans in Business and a U.S. Navy SEAL, represents PrimePay on the VetFran committee. Monty helps to steer the strategic direction and growth of the program.
Monty, an 11-year veteran of the U.S. Navy SEALs, also serves as the Director of Military Programs for Higher Ground and is Executive Director of the nonprofit VetToCEO. "Franchising is a great solution for veterans. I can't wait to meet veteran franchisors and franchisees at the IFA conference this February," he said.
###
About the International Franchise Association
Celebrating 56 years of excellence, education and advocacy, the International Franchise Association is the world's oldest and largest organization representing franchising worldwide. IFA works through its government relations and public policy, media relations and educational programs to protect, enhance and promote franchising and the more than 733,000 franchise establishments that support nearly 7.6 million direct jobs, $674.3 billion of economic output for the U.S. economy and 2.5 percent of the Gross Domestic Product (GDP). IFA members include franchise companies in over 300 different business format categories, individual franchisees and companies that support the industry in marketing, law, technology and business development.
The IFA Foundation serves as the leading and trusted voice to both cultivate and shine a light on the unique value that the franchise business model offers the world. Its mission is to build a sustainable future by amplifying the best of what is and what will be in franchising. IFA Foundation programs include the Institute for Certified Franchise Executives, which administers the Certified Franchise Executive program; VetFran, which focuses on franchise opportunities for military veterans; NextGen, a program designed to increase franchising opportunities and awareness in young people; Franchising Gives Back, which helps franchise businesses highlight their community service and involvement; and the Diversity Institute, which works to grow economic opportunity for a diverse array of franchise owners and employees.
About PrimePay
Since 1986, PrimePay has been helping franchisees maximize profitability by allowing them to spend less time on back office tasks. This is possible through tailored franchise payroll programs, that ensure compliance and provide exceptional support throughout the employee lifecycle. PrimePay is proud to work with many national franchise brands.
For more on the West Chester, PA-based PrimePay and their work with veterans, visit PrimePay.com/veterans.