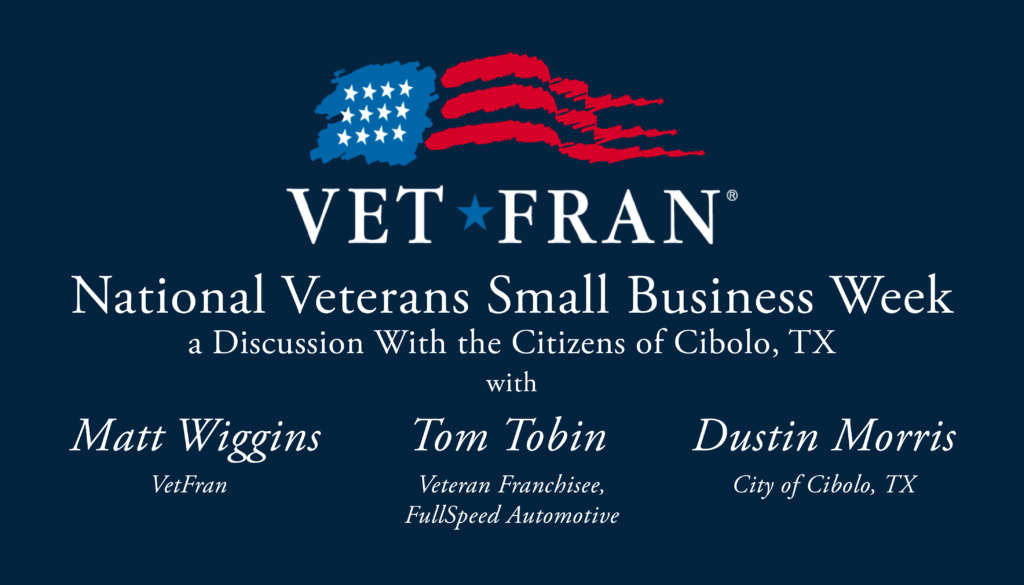 VetFran Celebrates National Veteran Small Business Week
To kick off the month of November and National Veterans Small Business Week, VetFran held an event with the City of Cibolo, Texas. Cibolo is a bedroom community of San Antonio, and is looking to have additional investment in franchises to grow the city. With a high percentage of veterans in the community, Cibolo realized that partnering with VetFran could help educate veterans on their options in franchising.
The VetFran Q&A Session, available below, featured Tom Tobin, a future franchisee of FullSpeed Automotive in Cibolo. Tom spoke with Matt Wiggins of VetFran and Dustin Morris from the City of Cibolo about his choice to purchase a franchise. Watch our session to learn more about the basics of franchising, the things that franchisors look for in a franchise candidate, and how to secure franchise financing.