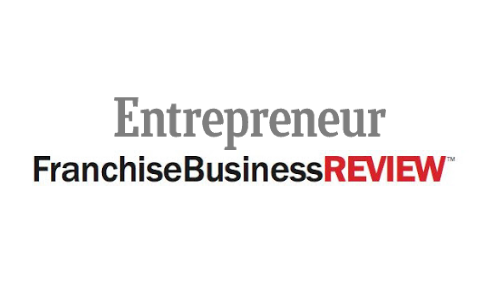 IFA and VetFran Members Heralded as Top Franchises for Veterans
Every year, the Franchise Business Review and Entrepreneur Magazine release lists recognizing the most beneficial franchises for veterans, highlighting those who offer incentives and other programs to assist veterans becoming franchisees. IFA and VetFran members were represented quite well in these power-rankings, following recent annual trends. In the 2019 Franchise Business Review, IFA and VetFran members accounted for 61% of their list, while 79% of Entrepreneur Magazine's honorees were IFA and VetFran members.
Entrepreneur Magazine dedicated a section of their annual Franchise 500 ranking specifically to the top 150 Franchises for Veterans. Honorees were determined by a survey conducted by Entrepreneur Magazine, designed to help better understand their veteran's programs. These companies were scored by their incentives, discounts on initial investment costs, how veterans are attracted to and are supported by said franchises, and their overall ranking in the Magazine's 2019 Franchise 500. From the 150 companies highlighted, 122 were IFA members, and 114 were VetFran members.
The Franchise Business Review (FBR) also produced a list of 80 top companies for veterans, with their rankings based entirely on franchisee satisfaction. FBR surveyed over 26,000 franchisees for their 2019 collection, responding to questions about leadership, training, core values, and 16 additional personal questions. Out of the vet's 80 top-rated franchises, 60 were IFA members and 38 were VetFran members.
"Ever since the VetFran committee instituted quality-driven star ranking criteria for membership, our members have consistently received third-party recognition for excellence in veteran franchisee recruitment and support. We are tremendously proud of their track record, and join them in celebrating their commitment this Veteran's Month," said Radim Dragomaca, the Director of the VetFran Program. The VetFran program began in 1991 with the intention of empowering veterans as business owners and entrepreneurs. It recently expanded its membership to both IFA and non-IFA member companies.
###
About the IFA Foundation
Founded in 1983, the International Franchise Association (IFA) Foundation is a 501(c)(3) tax-exempt organization and supported through the generous contributions of IFA members and others. The Foundation's mission is to advance franchising and the free enterprise system by increasing the knowledge and professional standards of all members of the franchising community; educating the next generation of franchise practitioners; increasing recognition of franchising's key role in the free enterprise system; and providing comprehensive information and research about important developments and trends in franchising.
About the International Franchise Association
Celebrating 58 years of excellence, education, and advocacy, the International Franchise Association is the world's oldest and largest organization representing franchising worldwide. IFA works through its government relations and public policy, media relations and educational programs to protect, enhance and promote franchising and the more than 733,000 franchise establishments that support nearly 7.6 million direct jobs, $674.3 billion of economic output for the U.S. economy and 2.5 percent of the Gross Domestic Product (GDP). IFA members include franchise companies in over 300 different business format categories, individual franchisees, and companies that support the industry in marketing, law, technology and business development.