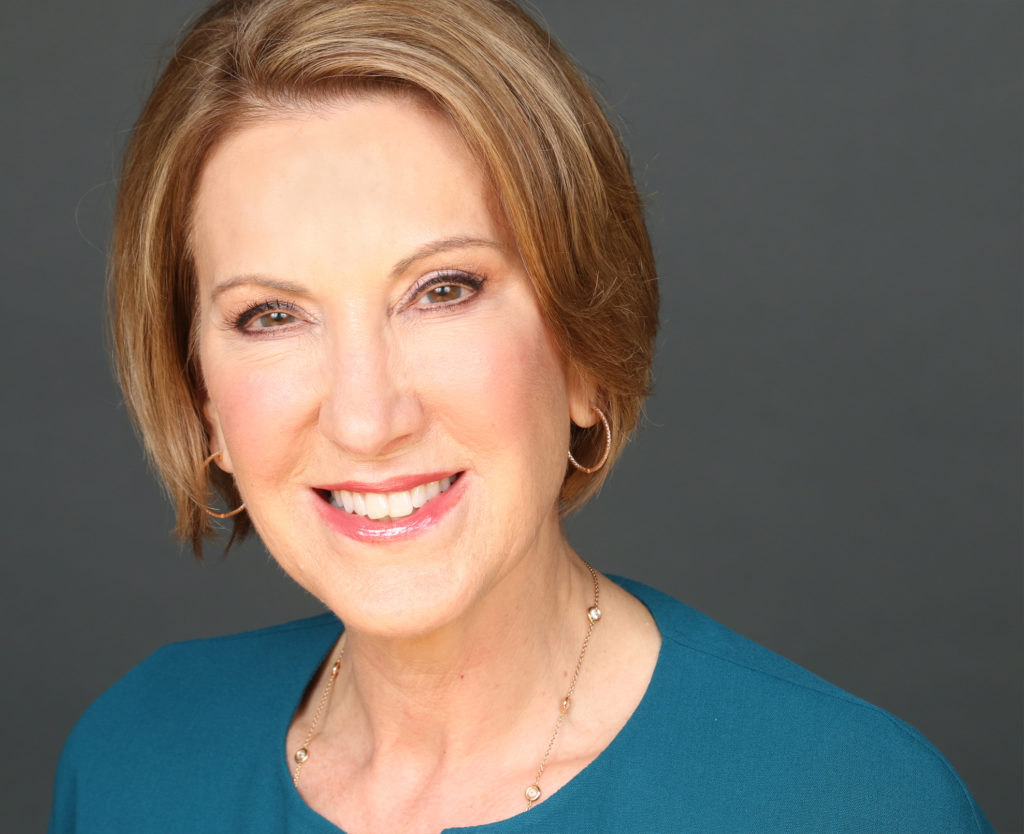 Carly Fiorina to Highlight Leadership and Opportunity at IFA Convention in Las Vegas
FOR IMMEDIATE RELEASE
Contact:
Jenna Weisbord, 310-995-0839
jweisbord@franchise.org
@franchising411
WASHINGTON, Feb. 2— The International Franchise Association Foundation today announced former Fortune 50 CEO and 2016 Presidential Candidate Carly Fiorina will join more than 4,000 franchise business owners and leaders at the IFA Annual Convention in Las Vegas, Feb. 23-26. Fiorina will speak on leadership and veterans as well as participate as a guest judge at the NextGen in Franchising Global Competition.
Fiorina, who was the first woman to lead a Fortune 50 company, ran for the 2016 Republican presidential nomination. Today, she leads Carly Fiorina Enterprises and the UP Foundation, focusing on leadership consulting for both the private and non-profit sectors.
"Carly's deep business leadership expertise and her passion for educating and unlocking potential make her a perfect fit for the NextGen in Franchising competition, which brings together the best and most innovative new franchise concepts from rising entrepreneurs," said IFA President & CEO Robert Cresanti.
In addition to headlining the NextGen in Franchising Global Competition on Wednesday, February 27th, Fiorina will also be leading a panel sponsored by The UPS Store, Inc. on veterans' leadership in the corporate world on Tuesday, February 26th. "I'm excited to speak at the 2019 IFA Annual Convention in Las Vegas. The work the IFA does strengthens our economy and provides opportunity for so many people," said Carly Fiorina.
The NextGen in Franchising Global Competition is a global competition for entrepreneurs between 21-35 years old with businesses that have been operating for 1-5 years. NextGen finalists will compete for a chance to win cash prizes and potential investments to continue building their businesses; and opportunities to network with leading franchisors, franchisees and suppliers and with other young entrepreneurs.
The IFA Convention brings together attendees to discuss current legislative, regulatory and economic pressures facing the franchising industry. Speakers will highlight the latest trends and information in the areas of franchise relations, management and leadership, financing, multi-unit growth and more. For more information please clickhere.
###
About the International Franchise Association
Celebrating 56 years of excellence, education and advocacy, the International Franchise Association is the world's oldest and largest organization representing franchising worldwide. IFA works through its government relations and public policy, media relations and educational programs to protect, enhance and promote franchising and the more than 733,000 franchise establishments that support nearly 7.6 million direct jobs, $674.3 billion of economic output for the U.S. economy and 2.5 percent of the Gross Domestic Product (GDP). IFA members include franchise companies in over 300 different business format categories, individual franchisees and companies that support the industry in marketing, law, technology and business development.
The IFA Foundation serves as the leading and trusted voice to both cultivate and shine a light on the unique value that the franchise business model offers the world. Its mission is to build a sustainable future by amplifying the best of what is and what will be in franchising. IFA Foundation programs include the Institute for Certified Franchise Executives, which administers the Certified Franchise Executive program; VetFran, which focuses on franchise opportunities for military veterans; NextGen, a program designed to increase franchising opportunities and awareness in young people; Franchising Gives Back, which helps franchise businesses highlight their community service and involvement; and the Diversity Institute, which works to grow economic opportunity for a diverse array of franchise owners and employees.