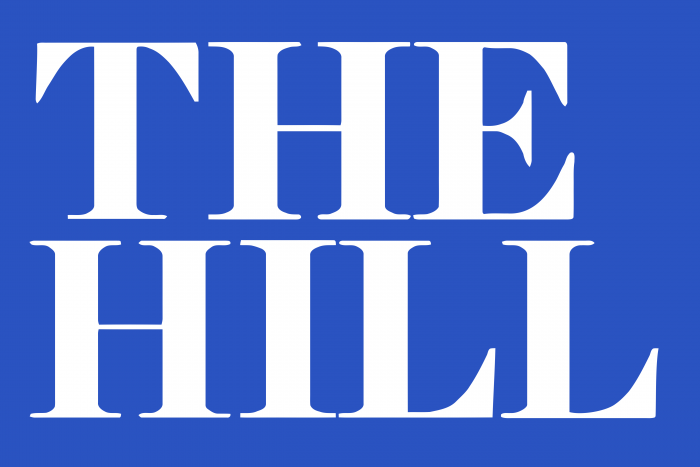 America's Veterans Transition Home Highlighted at Hill Events Panel

WASHINGTON, D.C. — On November 14th, The Hill Events hosted at a panelist discussion regarding how to support veterans as they transition home. The event was planned to follow Veterans day and discussed various elements of a veteran's journey back home from service, and what the reintegration process looks like and could look like in the future. For the 20 million US veterans living in the country, The Hill Events and their panelists discussed ways in which they could leverage their skillset, re-establish mental security, and maximize their potential and solidify financial security in the long-term.
Panelists, hosted at the Newseum in downtown Washington, D.C., featured Senators Jon Tester (D-MT, Senate Committee on Vets Affairs) and Todd Young (R-IN, Marine Corps) discussing veteran's mental health awareness and legislation regarding veteran protections, respectively.
The event also featured Gen. (reg.) George Casey discussing a soldiers' journey from start to eventual finish, featuring a moving reading of the Soldiers Creed to the audience (photo by @TheHillEvents on Twitter). Regarding how we all can support veterans, he urged everyone to 1) help vets get jobs and opportunities, 2) listen, and 3) support non-governmental agencies that support veterans.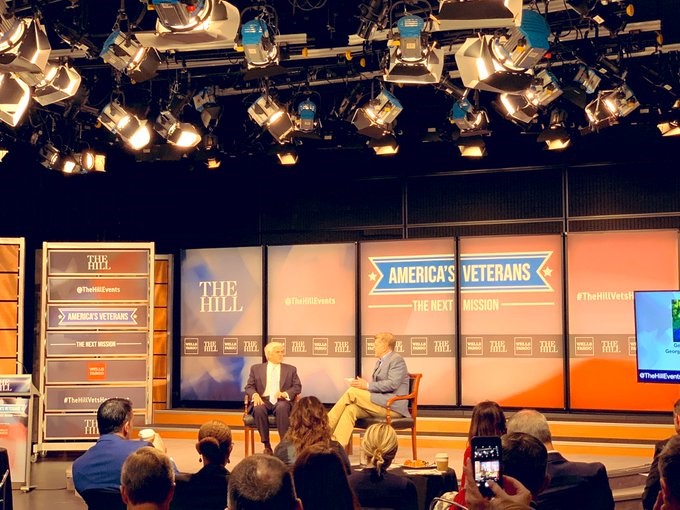 Following General Casey, the panel tackled veteran homelessness with Operation Tiny Home's Zack Giffin and Habitat for Humanity DC CEO Susanne Slater. The pair discussed veterans' pronounced need for substantive emotional and financial counseling to be ready for homeownership. Mr. Giffin noted the tiny home collectives across the country (like this one in Kansas City) that serve as transitional spaces for veterans and permanent solutions for vets that want to remain single and low-impact.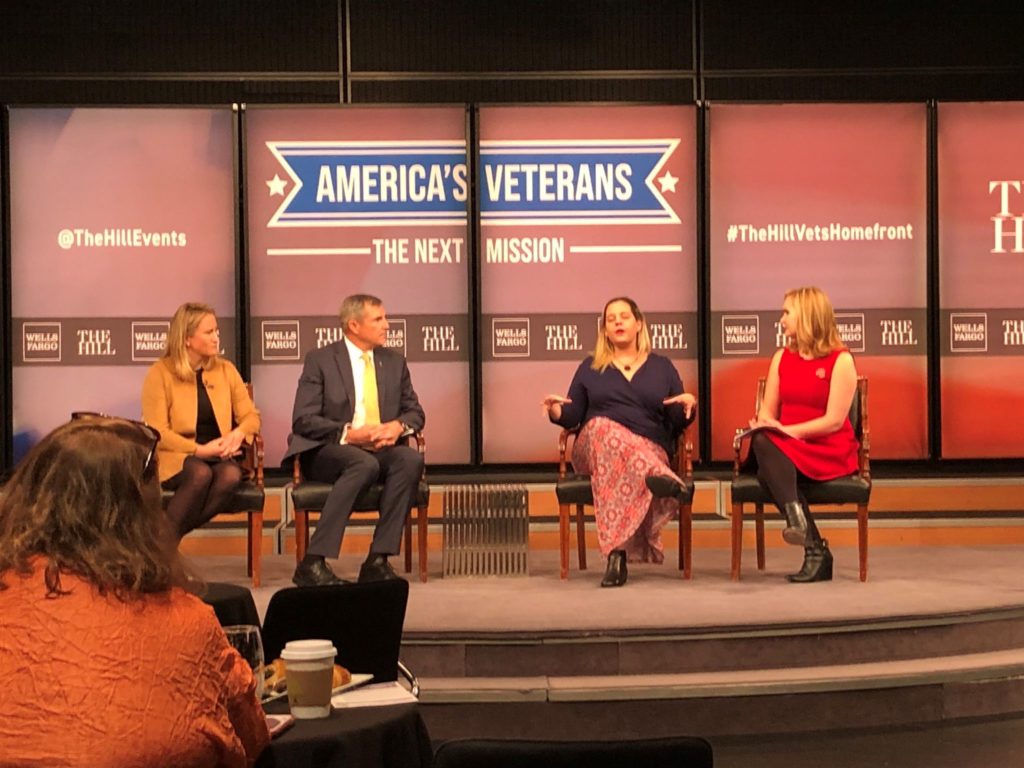 The event closed out with a trio featuring DogTag Inc. CEO Meghan Ogilvie, Wounded Warrior Project CEO Michael Linnington, and VP of Community Partnerships at the Cohen Veterans Network, Caitlin Thompson. They discussed employment opportunities for veterans transitioning back into civilian life, with an emphasis on those with PTSD or life-altering wounds from service. When asked about the skills veterans possessed that make them great small-business and franchise owners, Michael and Meghan referred to values gleaned in service heralded as invaluable to business ownership. "[Franchising] comes with a set of instructions to follow…vets excel in that arena and environment," stated Meghan Ogilvie in response to a question about how veteran franchising is mutually beneficial for vets and franchisors. Michael Linnington agreed, adding that "the values service members are taught from the moment they get off the bus to the moment they leave define them as business leaders—grit, leadership, and character". (photo by @TheHillEvents on Twitter)