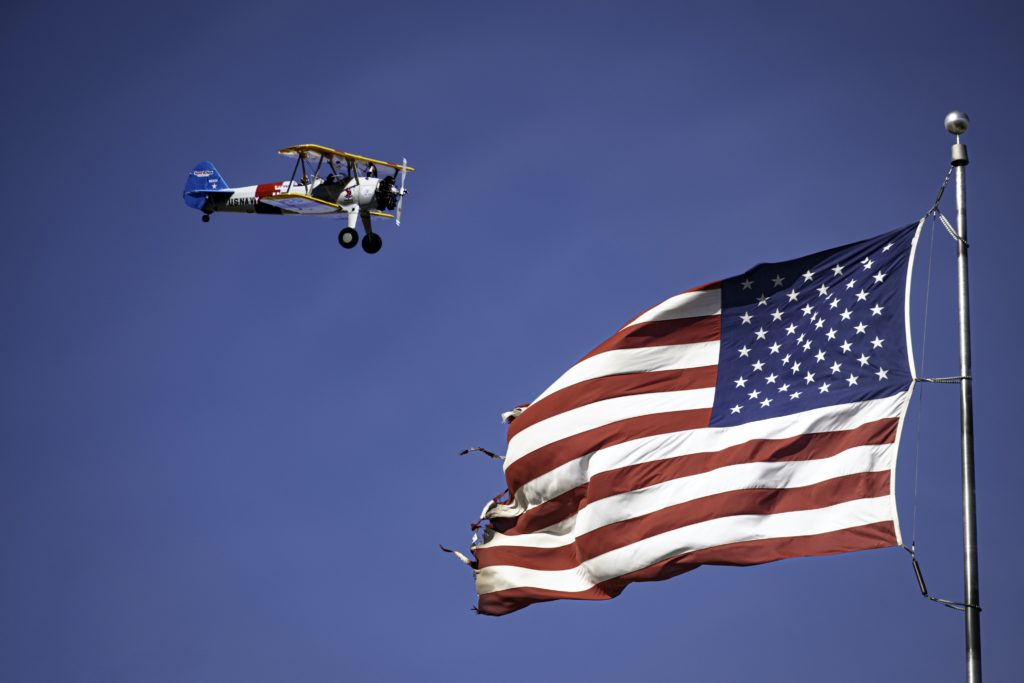 A Salute to Our Seniors and Veteran Heroes: Ageless Aviation Dreams Foundation Keeps the Magic Alive with Memorial Day Fly Overs in Five States
The below press release was shared with VetFran by the Ageless Aviation Dreams Foundation. VetFran Member and Gold Sponsor, Sport Clips Haircuts, is the primary sponsor of the AADF.
CARSON CITY, Nev. – Ageless Aviation Dreams Foundation (AADF) suspended 2020 Dream Flights due to the coronavirus but that didn't stop the nonprofit organization from honoring senior and veteran heroes living in retirement communities and honoring our fallen heroes resting in our national veterans cemeteries.
Traditionally on Memorial Day, AADF volunteer pilots honor veterans living in retirement communities with free Dream Flights in one of five restored WWII biplanes. The foundation had expected to give its 5,000th Dream Flight during this year's Dream Flight Tour, but the coronavirus pandemic suspended the tour indefinitely.
"We'll be back," said Darryl Fisher, AADF founder and president. "Until then, we're doing what we can to keep the magic alive by honoring our veterans and seniors with a special flyover."
The entire fleet of five Stearmans took to the skies on Memorial Day for a Memorial Day Flyover in each of the Stearmans' home state bases: Arizona, Washington, Nevada, Texas and Wisconsin.
Flying over some of the same senior living communities that were scheduled for Dream Flights, the pilots circled campuses as residents cheered and waved American flags. According to Sarah Green, vice president of operations for Carson City, Nev.-based Mission Senior Living, the flyovers were the highlight of the Memorial Weekend for residents living in the Nevada assisted living communities.
"Seeing the bright, multi-colored biplane soar over our community with the blue sky and mountains as a backdrop was a beautiful site to see," she said. "Despite social distancing requirements, residents could go outside, breath in the fresh air, and enjoy their own personal air show."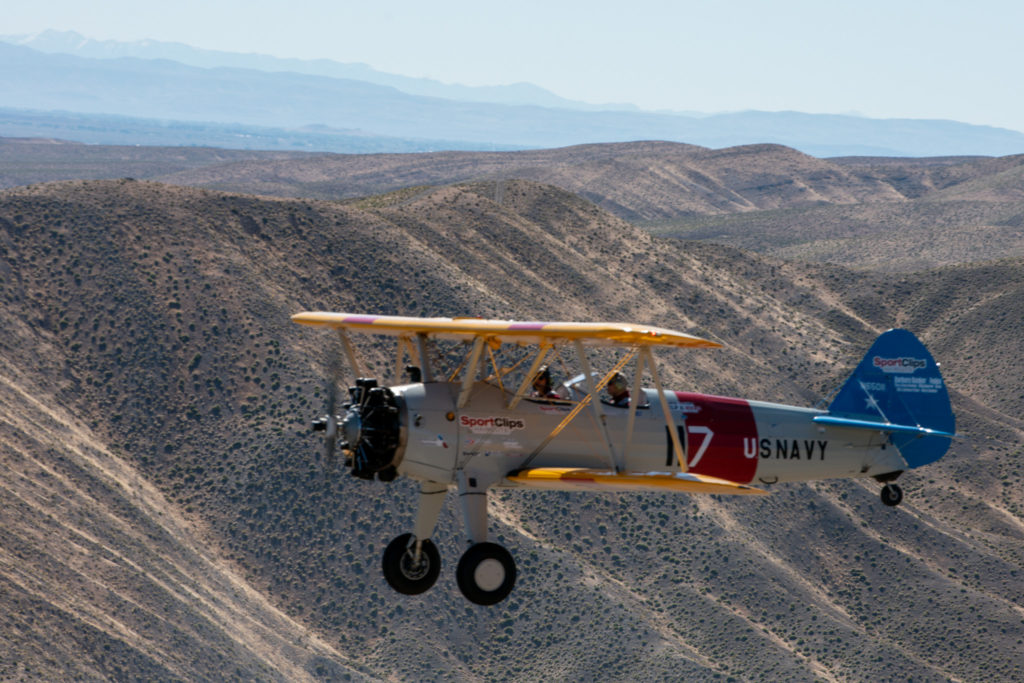 Each pilot circled national veterans cemeteries. In Nevada, pilot Darryl Fisher and crew chief Tim Dick flew over the Veterans Memorial Cemetery during a brief wreath ceremony. A photo was captured by the Nevada Appeal. They also did flybys for senior living communities and veterans homes, Fernley Assisted Living, Northern Nevada Veterans Home, Summit Estates Senior Living and Carson Valley Senior Living.
Pilot Mike Sommars and crew chief (and daughter) Lacia Sommars flew over the National Memorial Cemetery of Arizona in Phoenix, drawing a smoke heart for onlookers to enjoy. After, the pair traveled to senior living communities Amber Creek, Enclave at Chandler, Mountain Park, and Enclave at Gilbert for fly bys.
In North Carolina, pilot Marcus Smith did a flyover at Veterans Memorial Park, the Wayne Memorial Cemetery and the Eastern Carolina State Veterans Cemetery in Goldsboro.
In Wisconsin, pilot Scott Delong and crew chief (and wife) Jann Delong returned to Stevens Point where, just last spring, AADF dedicated the Spirit of Wisconsin, its fourth biplane. The crew's itinerary included a flyby at Wisconsin's Veteran Home at King and Central Wisconsin Veterans Memorial Cemetery, and retirement communities Brookdale, Whispering Pines, Willow Brook Point, and Stevens Point Health Services.
Finally, in Washington, pilots Clint Cawley and Molly Littlefield did a flyover at the Tahoma National Cemetery in Maple Valley. Inclement weather prevented them from flybys at local retirement communities.
"The Salute to Our Senior Heroes fly by was an experience our crew will never forget," said Fisher. "We can't wait to resume our Dream Flight Tour so we can continue our mission of honoring our seniors and veterans. Until then, we're doing everything we can to keep the magic alive."
ABOUT
Carson City, Nev.-based Ageless Aviation Dreams Foundation is supported entirely by donations, corporate donors and sponsors. Sport Clips Haircuts is its primary sponsor. Visit www.agelessaviationdreamsfoundation.org for more information or to make a donation. Follow AADF on Facebook and Instagram.