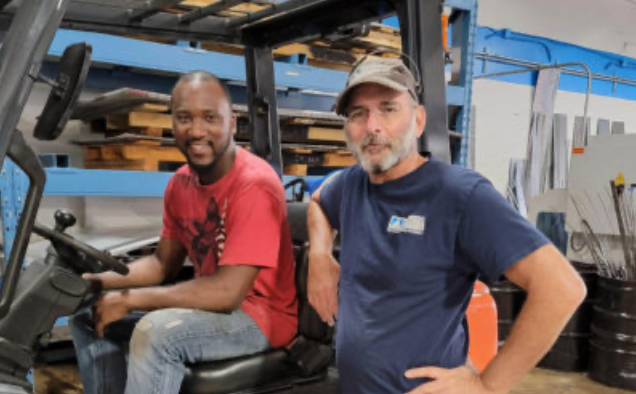 30 Heroes for 30 Years: Brian Thompson, Metal Supermarkets
International Franchise Association and VetFran are proud to highlight Veterans who continue to serve their communities as franchise owners.
Brian Thompson served in the U.S. Navy for 9 years earning his stripes at one of the most challenging technical schools in the U.S. Armed Forces – Nuclear Power School. He then applied those skills for 4 years on a nuclear submarine that served multiple extended deployments and 5 strategic deterrent patrols worldwide. After completing more than 3 years in nuclear planning and separating from the Navy, Brian then served in the private sector in executive roles for more than 20 years with power companies.
Then it was time for a change… Over the past several years Brian took a different path, realizing his hopes and dreams as an entrepreneur opening 3 Metal Supermarkets locations in Florida.
As a local business owner, Brian maintains strong connections to the military, hiring Veterans and military spouses to fill more than half the positions.
Brian continues to serve in other ways, too, working with government agencies in Florida to ensure Veterans continue to find meaningful employment after service.
In addition to working with organizations to employ more veterans, Brian and his Metal Supermarkets donate metal supplies, materials, and his own time to local universities and technical high schools to support their metalworking, welding and trade departments.
Learn more about Brian's commitment to hiring and mentoring Veterans in his own words:
And, check out this story that appeared in Tampa's local ABC affiliate last June:
https://www.metalsupermarkets.com/metal-supermarkets-tampa-providing-opportunities-for-veterans-and-students/
#30HeroesFor30Years #Vetrepreneur #Veteran #StillServing #Franchising